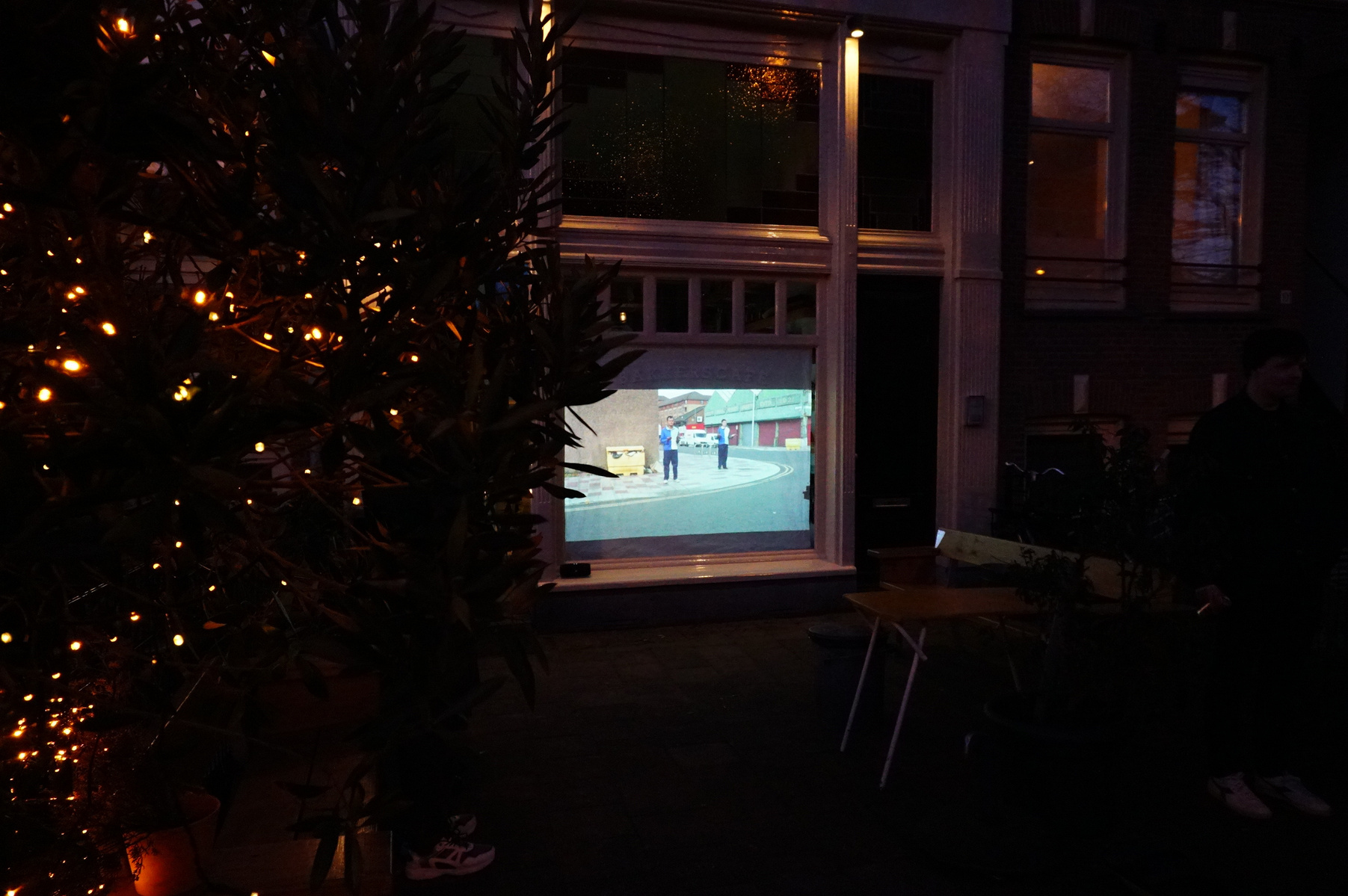 'Passing By' is a project aimed at connecting local artists, people and businesses. Projecting short video works from six local artists and designers onto the window of Baking Lab, an Amsterdam bakery. A collaborative project with Izzie Allen.
The works were themed around the idea of a 'passer by' or 'passing by'. The project idea comes partly from people coming into the bakery saying 'I have often passed by the shop and never come in'. With the aim to also connect the passer by with the bakery, freshly baked stuffed pita was for sale on the evening.
The idea was that this could be something people passing by on the street could pause for a bit, watch a few and then carry on. The event was held in March 2021 within covid regulations, so it could not be an event or gathering and therefore it was important that people did only pause for a little while and then continue along the street.

This is the first iteration of this project, to be continued.